Kebaru
Here's a verbed loanword I hadn't seen before: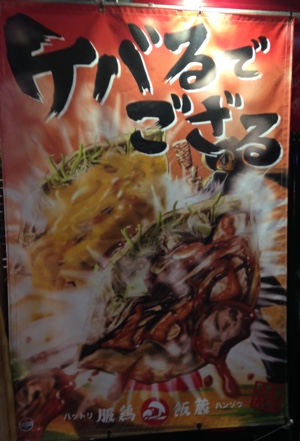 Kebaru de gozaru: not really reducible to a single idiomatic English translation, but maybe "Kebab thee well" would be one good angle on it. You've got the verb kebaru < kebabu < E. kebab plus the "[plain form] + de gozaru" samurai "role language" (which I suspect was used at least in part because kebaru and gozaru rhyme, mind you).
Surprisingly, this was only one of two posters that the kebab place in question had put up advertising its wares. The other: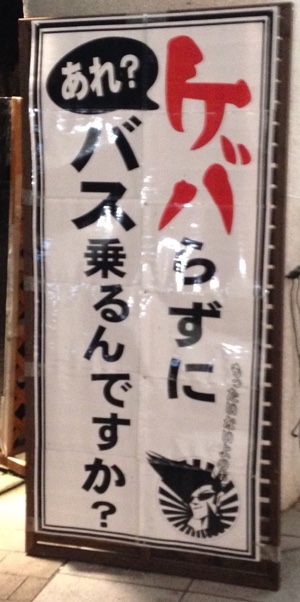 "Huh? You're going to get on the bus without kebabbing?!"
Reader, I did.