98.9 per cent
From the promotional website for upcoming exhibition Kukai's World: The Arts of Esoteric Buddhism (空海と密教美術展):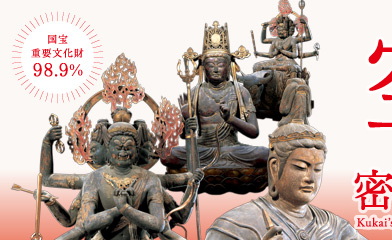 See that call-out up in the top left? "98.9% National Treasures and Important Cultural Properties!" (国宝・重要文化財 98.9%).
Makes you wonder what the rest is. I was hoping for small print reading "1.1% pictures of Ānanda my ex drew on a napkin in 2003," but no such luck.