Happy new year!
2010 rather trailed off here at No-sword, didn't it? My apologies. I hope everyone enjoyed whatever holidays were coming to them over the year's-end/new-year season, and welcome to this Year of the (Younger-Brother) Metal Rabbit.
To celebrate, here is a detail from a picture signed "南巒". Waseda seem to identify this person with Suzuki(?) Nanrei 鈴木南嶺 — and since that final character seems like a plausible variant to me I see no reason to disagree.
What? Oh, yeah, the visuals.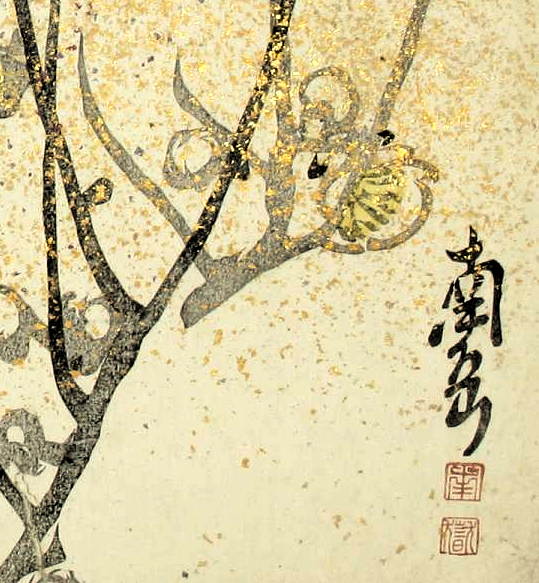 Happy new year!