You should buy my translation of Botchan for Kindle
As the title suggests, while I don't mean to intrude, I really think that you should buy the updated, improved edition of my translation of Natsume Sōseki's Botchan in e-book form. The Kindle version is out now, and others should follow soon. And there's a sample chapter up at the revamped Botchan page and everything.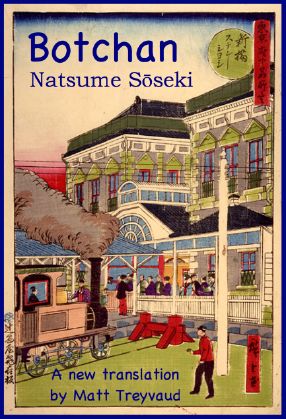 In preparing this edition, I walked the line between sanding down the rougher, oh-yeah-I-did-this-in-a-hurry edges and retaining the profane, rollicking atmosphere which is the whole point of my translation in the first place. But don't worry: when in doubt, I came down on the side of profanity and slapstick.
Within this book — nay, this translation of this book — lies the entire story of imported teachers in Japan: a century of culture clashes condensed into eleven unsentimental, dry, and hilarious chapters. If you have a Kindle, you know what to do. Thanks!