Fuji, Murakami and a can
New article at Neojaponisme: "Fuji as collaboratrice".
I also recommend Daniel Morales's "Murakami Haruki B-sides" for those into the books and such.
Finally, here is a picture of a woman throwing a can at a man. The sound effect is kaaan!. This is the kind of thing that makes my day.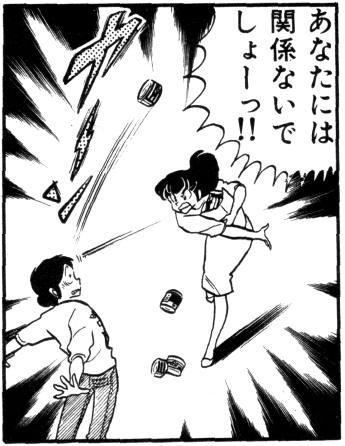 (From TAKAHASHI Rumiko's Maison Ikkoku.)