'He is GLINGING. He did the same thing yesterday.'
Found via Wikipedia's entry on the wug test: the original wug pictures!
More wugalia at Topics in Language Acquisition. And yes, those t-shirts are for sale.
Non-linguistic major readers may also be interested to know that in other contexts, the word wug means something quite different: specifically, that class of fauna which includes worms and bugs (as opposed to fish, birds, mammals, etc. [warning: PDF; PIE; laryngeals]).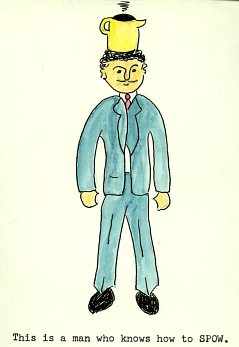 You can say that again!