No terrorizing any time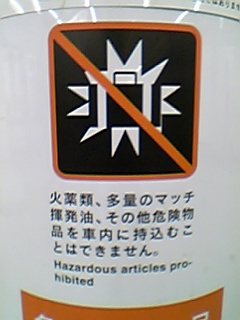 While other nations dither and fret about the danger of suitcase bombs, Japan's approach is more proactive: here, suitcase bombs are banned from the subways altogether!
And they aren't leaving any loopholes: this sign specifically forbids even "large quantities of matches." I imagine the dividing line is around a briefcaseful.