My son was just like me
It snowed!
I went to karaoke with some friends and sang until Independent Women snapped my voice in half. Along the way, J. discovered the least appropriate video/song combination that I have ever seen: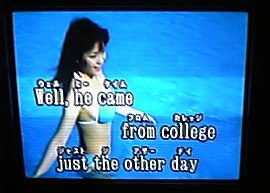 Cat's in the Cradle + woman after bikini-clad woman frolicking on tropical beach = somewhat undermined message.