And we never spoke of it again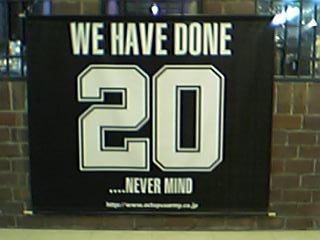 ... Okay, dude.
This is probably as good a time as any to go on the record as a fan of the Junoesque Bagel -- the only bagels worshipped by all thirty curiae! And now available in convenience stores, like the one in Ueno right by the Shinobazu exit.
The Shinobazu exit is close to my heart because of the way it is written: 不忍. The 不 is the -azu (negation) and 忍 is the shinob- (to endure, or to hide). Why are they in the wrong order? Because that's how those elements would be ordered if written in Chinese. Ah, the good old days.